Free Shipping to Singapore, Thailand, UK, Canada, Australia, New Zealand, USA, China Mainland, Hong Kong with 200 USD+ orders
80 meters(262 feet) waterproof
Extreme test 100% secure
Aluminum alloy body
Compact interior design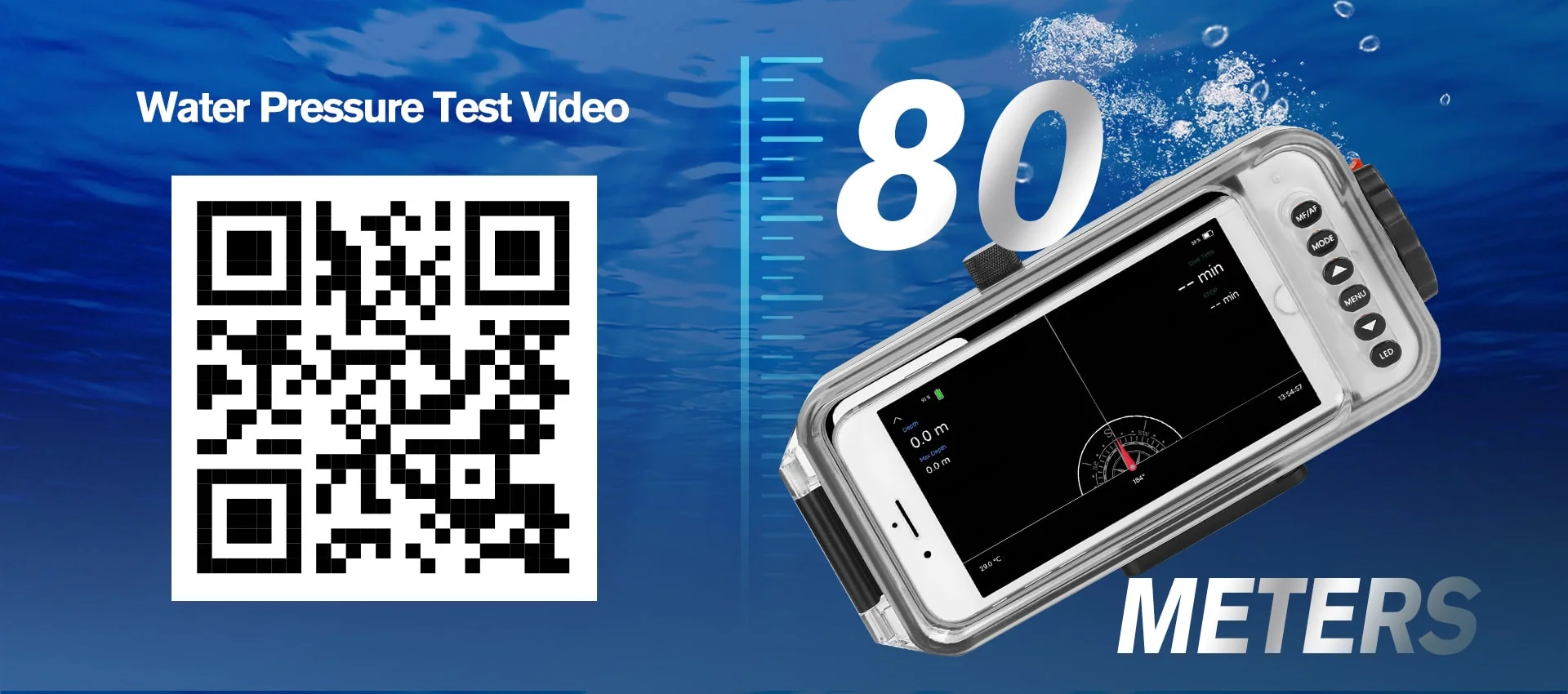 All iPhone & Most Android
Phone Size within 6.6*3.3*0.4 inches
Minimum IOS 10 and Android 7 above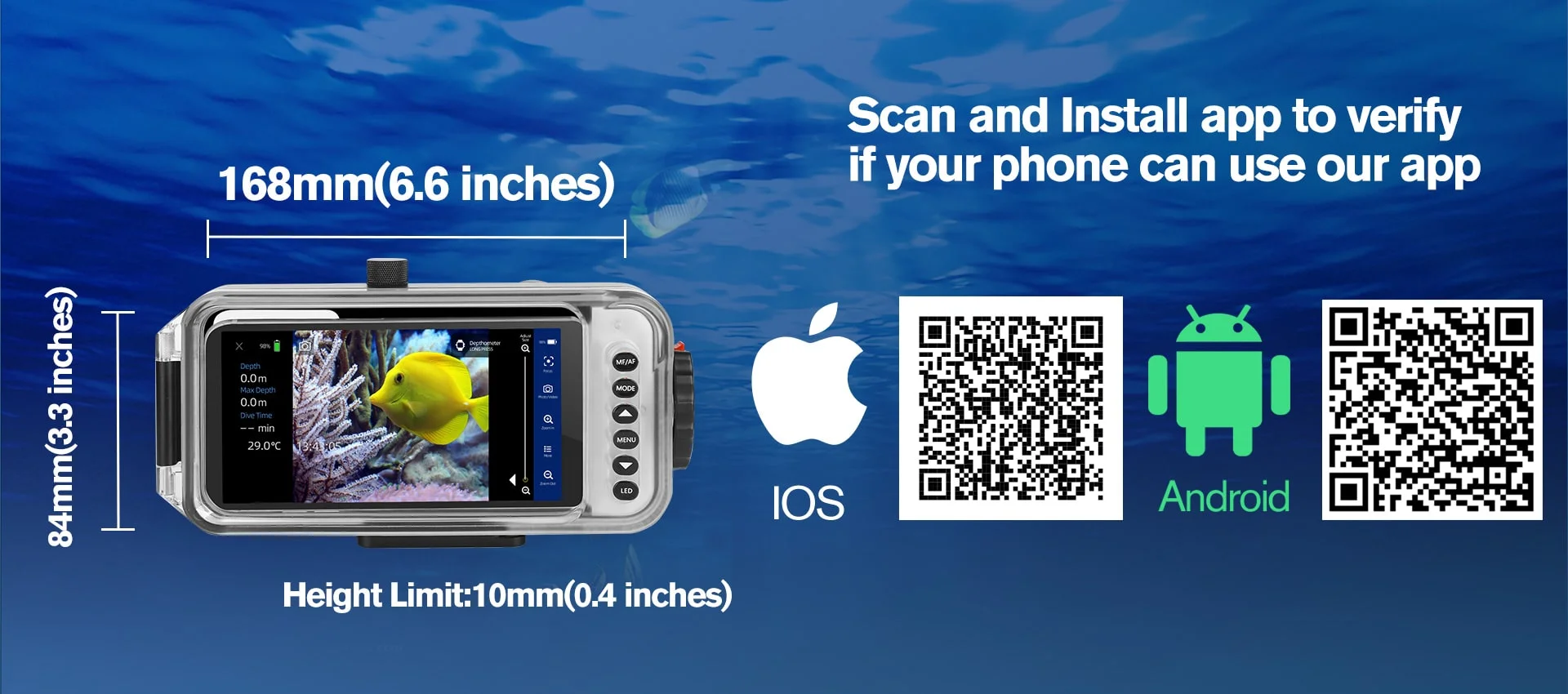 HotDive H2 Pro grant you easiest way of underwater photo shoot.
Wanna be a pro with only your phone?
H2 Pro with wide angle lens kit not only make you look like a pro but also shoot like a pro. Edit and post your photos between dives and make you have more likes than your friends every time.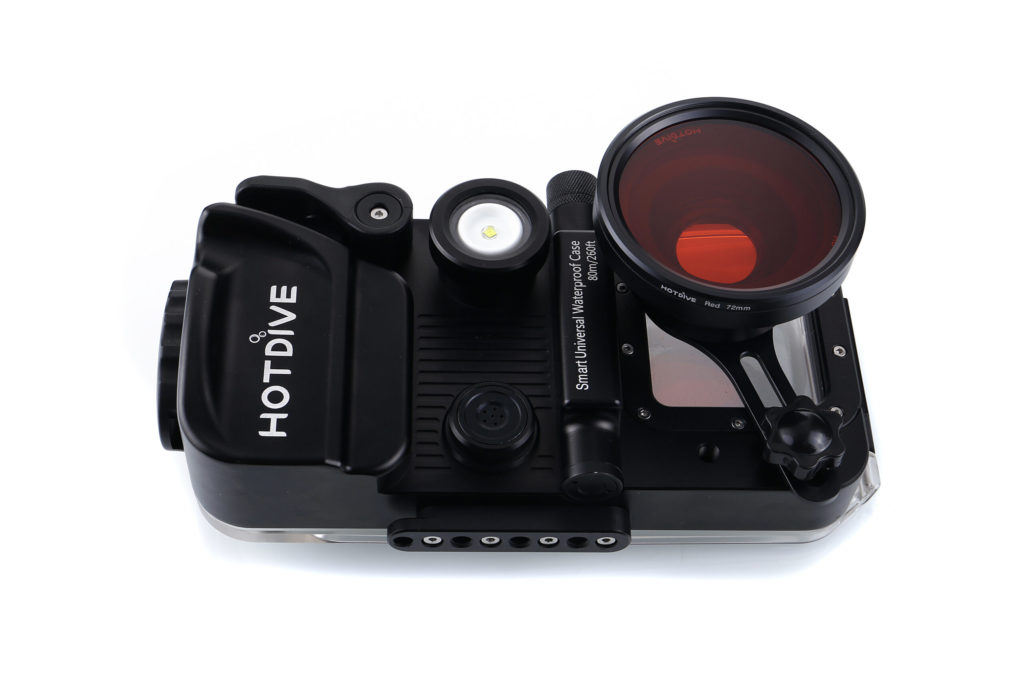 Scuba Phone Case Accessory-72mm Wide Angle Lens Pack(can't use without HotDive Case)
72MM wide-angle lens
72MM filter
37MM filter
Bracket Set x 1
Case x 1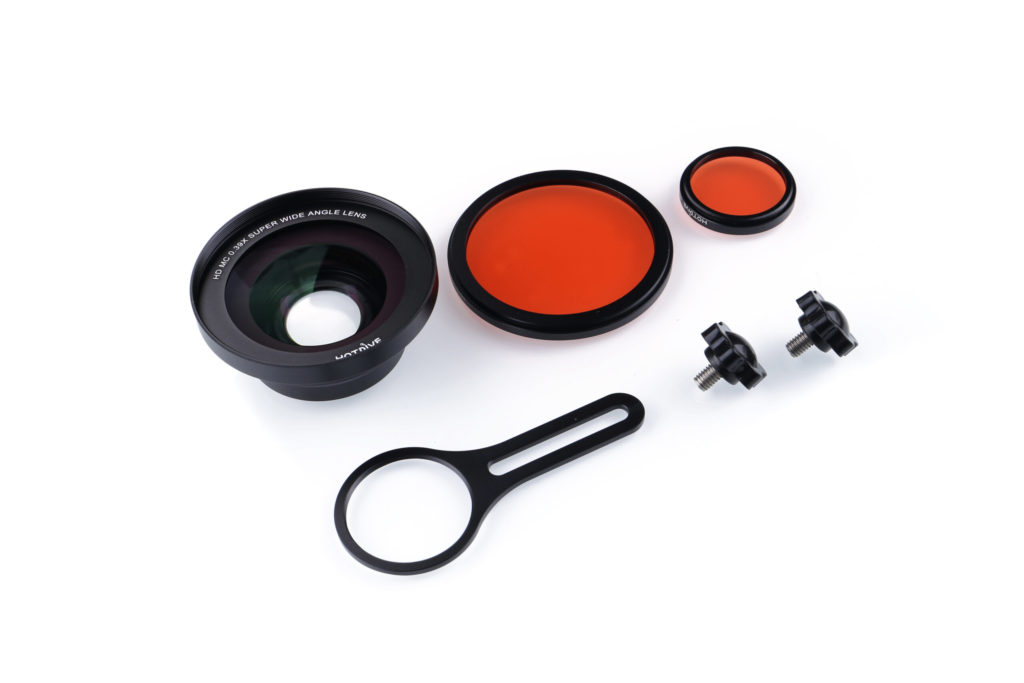 So much easier than using a GoPro. I'd rather have the images ready on my phone. I just popped my phone in and it automatically connected to use the exterior camera button. I'll be taking this on every beach trip. I did buy a floating wrist strap just in case.
FINALLY had a day to try out my HOTDIVE case. Firstly when i pulled it out on the dive boat, it drew a crowd. Everyone wanted to know what it was and how it worked. After the dive, people gathered around and were very impressed with the quality and clarity of the pictures! And I want to add, We got down to 101 feet and it still worked flawless!
Did 3, 2-tank dives without an issue. It can be a little daunting remembering all of the steps to set up your phone and the case, but after the 1st time, the case is a breeze… I'll probably make a cheat sheet to remember the phone settings. No issue with bluetooth synching. iPhone12.Tech Diver
Underwater smartphone housing HotDive 800% funded on Kickstart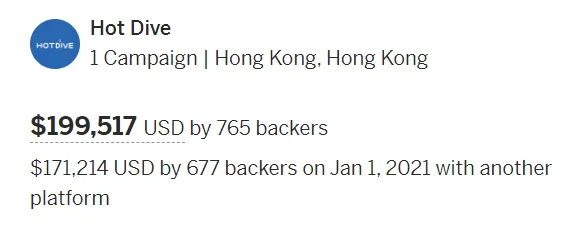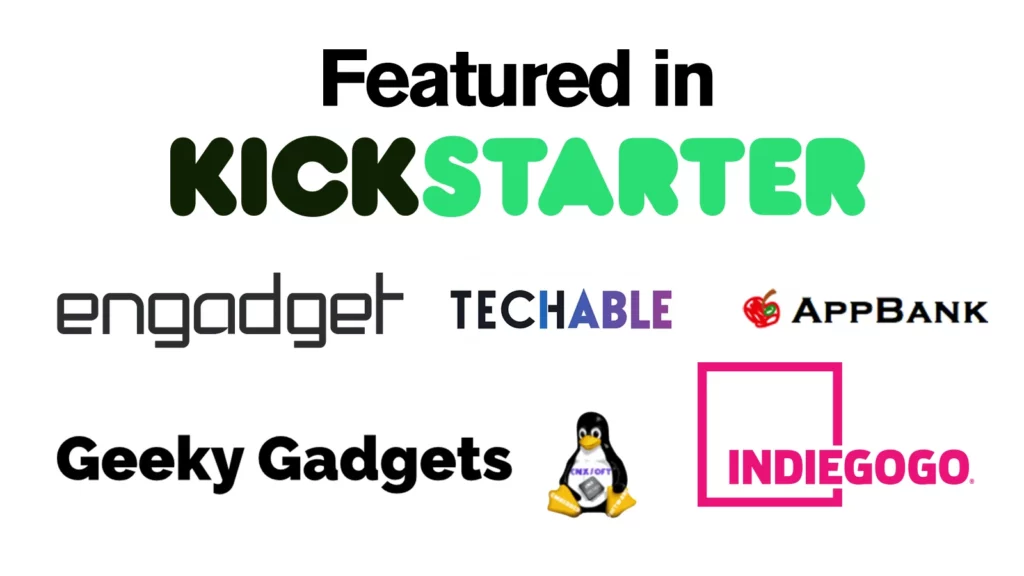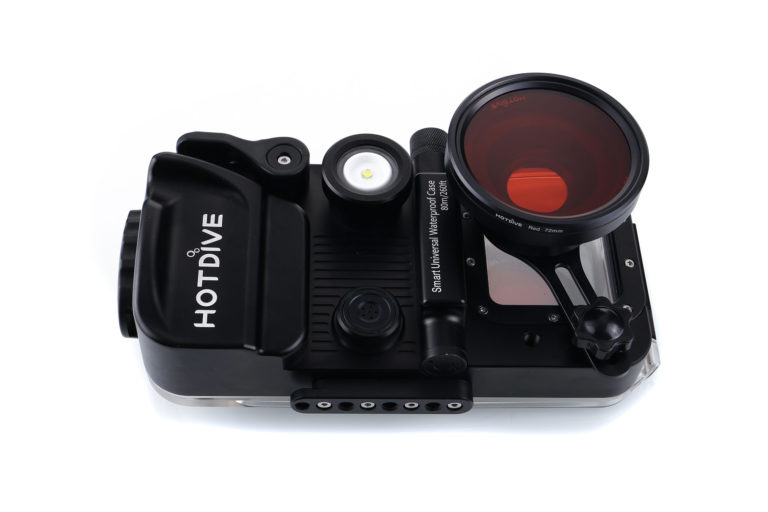 Smart Scuba Phone Case HotDive H2 Pro with Camera Lens Kit
Auto-air pump system, fog free
Comes with fill light, dive computer
Waterproof for up to 80M
Maximum factory extreme test, ensure your phone safety
Wide angle lens and red filter make picture stunning
Great scuba case for iPhone X/XR/12/13 Pro Max
Smart Scuba Phone Case HotDive H2 Pro with Camera Lens Kit and Video light Kit Fully upgraded
HotDive H2 Pro
2000 Lumens Video Light 110° Bean Angle/120 minutes burn time with exchangable battery
Dual side UW tray handle make photography enjoyable
Wide Angle Lens Kit enchance your camera abilities