Choosing things are always difficult. Choosing which kind of underwater smartphone housing is the same. By taking into consideration the following factors. You can make the smart choices yourself.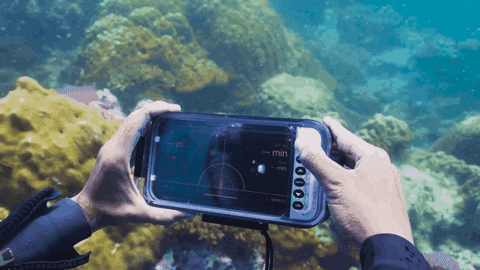 The most important factors to choose underwater smartphone housing is safety. Because you gonna bring your most important items in your life with you underwater, far away from surface, inches from the deadly sea water. You need to make sure your phone are in good hands. HotDive H2 provide extra care for your phone by adopting the sealing valve technology. Let me explain like this, HotDive H2 using sealing the only air tunnel inside one valve, you only screw open the valve when you are starting or finishing your dive. Unless you want to sabotage your phone on purpose so you change change the iPhone 13 Pro Max 1TB Sierra Blue. Well, it's your choice. Or there is no way the valve is leaking or doing any harm to your phone. By the way, you can also using underwater smartphone case Hotdive H2 with iPhone 13 Pro Max. How cool is that, even you change the phone HotDive still here with you.r
Secondly, when you try to find a good smartphone scuba case, you should think about how good is the software. How easy to set it up. Cause you gonna use this for a long time. Probably more than 100 dives. you wanna bring your phone to the water and shoot great photos and video and be happy. Not distracted by any other things like buying some trash phone case which will totally ruin you dives and you will never wanna bring those case underwater ever again.
Thirdly, you should think about the price, I mean if you thought the HotDive Pro is too expensive, think about the torch, the dive computer and the camera function and how easy to use those and hassle free from importing your photos into the phone. If you come around, that's great. If you don't think again.
Happy dive and be safe out there.