-13%
Hotdive S2 Scuba Diving Regulator Balanced First Stage – environmentally conscious regulator
1'st Stage Type: Balanced piston-type first-stage regulator
LP Ports: 5
HP Ports: 2
Nitrox Compatible: Yes, Up to 40% O2
Materials 1'st Stage: 316 stainless steel body, stainless steel springs.
Ice Dive: No, but you can contact us for special modification with addtional charge.
Description
A BREATH OF ENVIRONMENTALLY-CONSCIOUS FRESH AIR.
THE TOP OF THE WORLD'S STAINLESS STEEL DIVING REGULATOR
Beautifully machined. Beautiful performance. And it keeps the oceans beautiful, too. As the first "Green" regulator ever designed, the S2 is made of a special grade of 316 Stainless Steel and it is 100% recyclable. The S2 offers superior corrosion resistance and does not require chrome or nickel-plating processes that create environmental concerns.
S2 STAINLESS STEEL REGULATOR
Suitable for sidemount regulator up to EANx40 with white color scuba regulator to choose from too. (There are sidemount scuba regulator set and recreational scuba regulator fullest for sale)
EASY AIR BELOW. CLEAN AIR ABOVE.
At HotDive, it's all about the metals. The 316 Stainless Steel used in the S2 has twice the strength of brass with the durability of Titanium. It delivers virtually the same corrosion resistance as Titanium at a lower price. Environmental experts have classified Stainless Steel as the Green metal of the future because of its strength, ability to resist corrosion, and ability to be recycled. The HotDive S2 is designed to breathe effortlessly at atmospheres below the surface while helping preserve the atmosphere above.
A BREATH OF FRESH AIR
Environmentally conscious topside natural breathing at depth
The first stage is beautifully machined from a special grade 316 Stainless Steel that is twice the strength of brass with corrosion resistance approaching Titanium. The use of Stainless Steel means we are doing our part for clean air when divers are out of the water.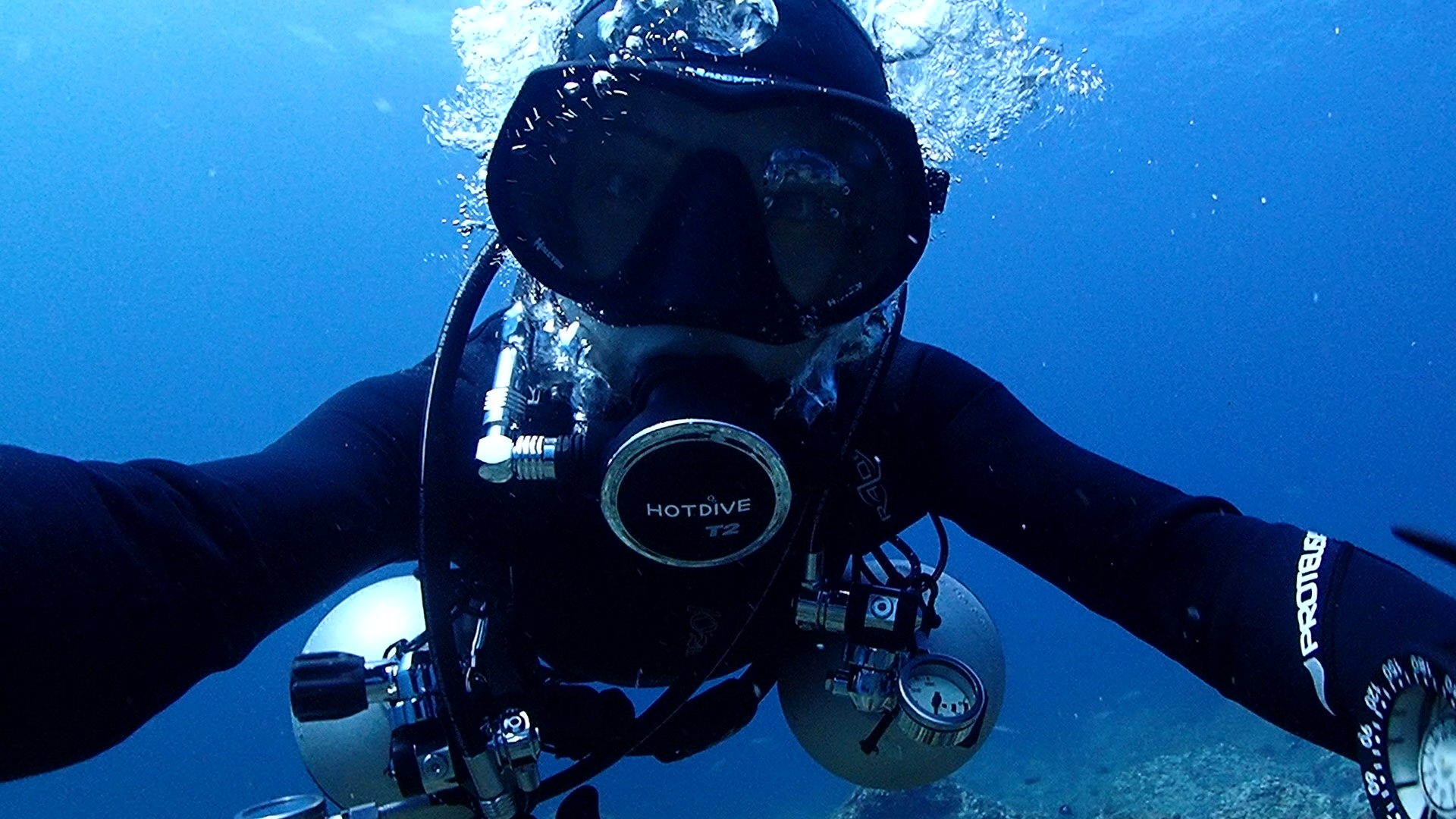 HotDive S2 Diving Regulator First Stage Information:
– Balanced piston-type first stage regulator
– Connector: YOKE or Din.
– LP ports swivel turret.
– Intermediate pressure: (8.5-9.5 Bar).
– High pressure port: (7/16″ 20W UNF-2B) x 2.
– Low pressure port: (3/8″ 24W UNF-2B) x 5.
– Weight(oz/g): 21/595.
– Main materials: 316 stainless steel body, SUS springs.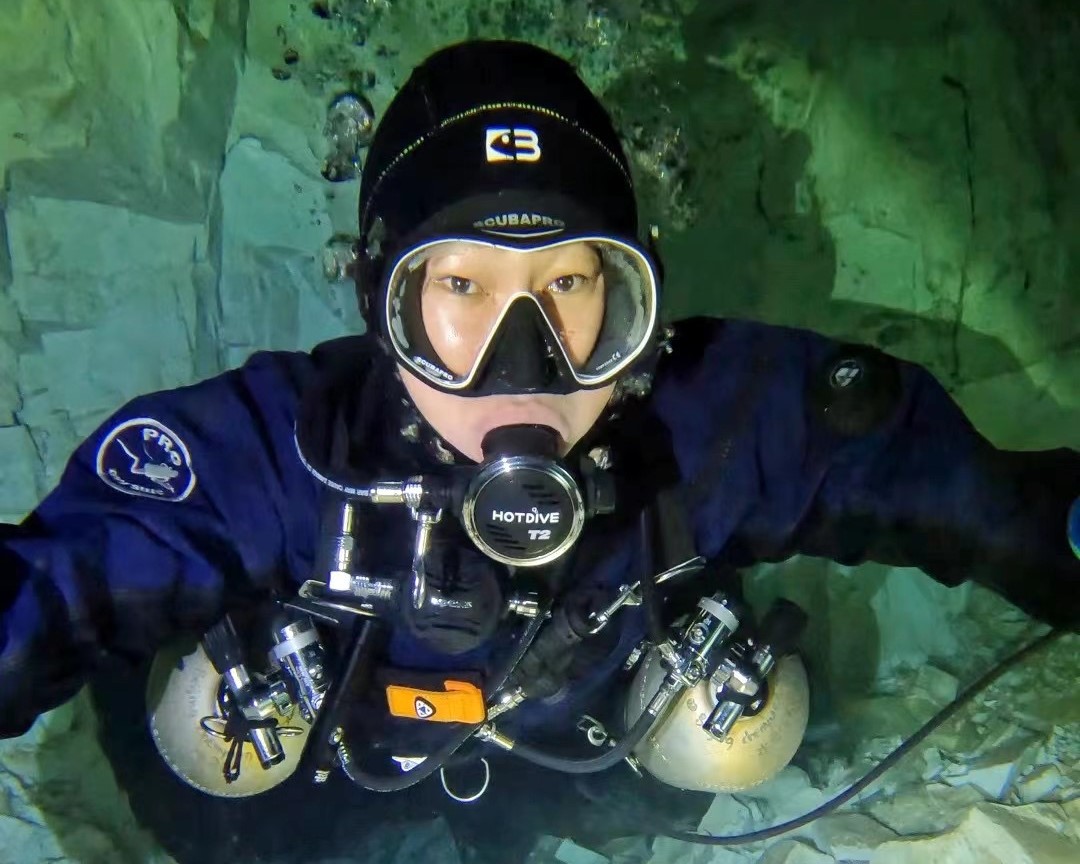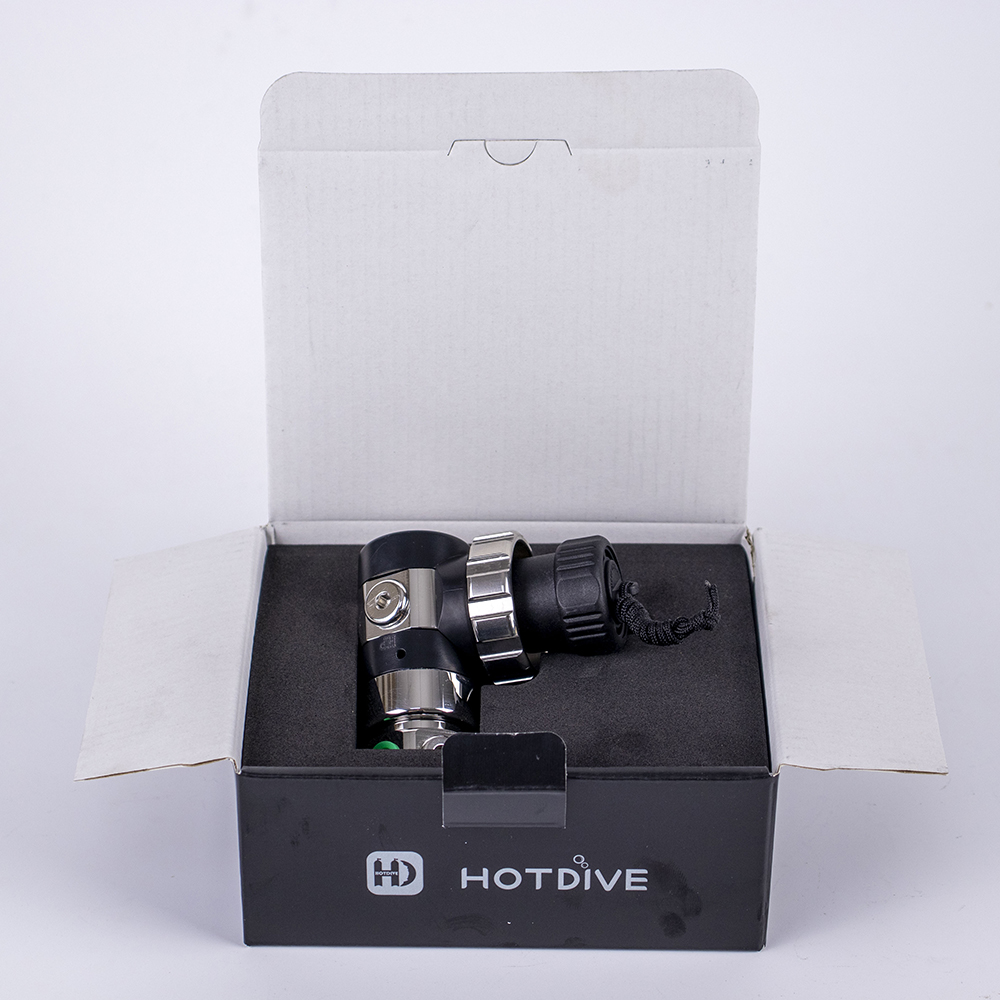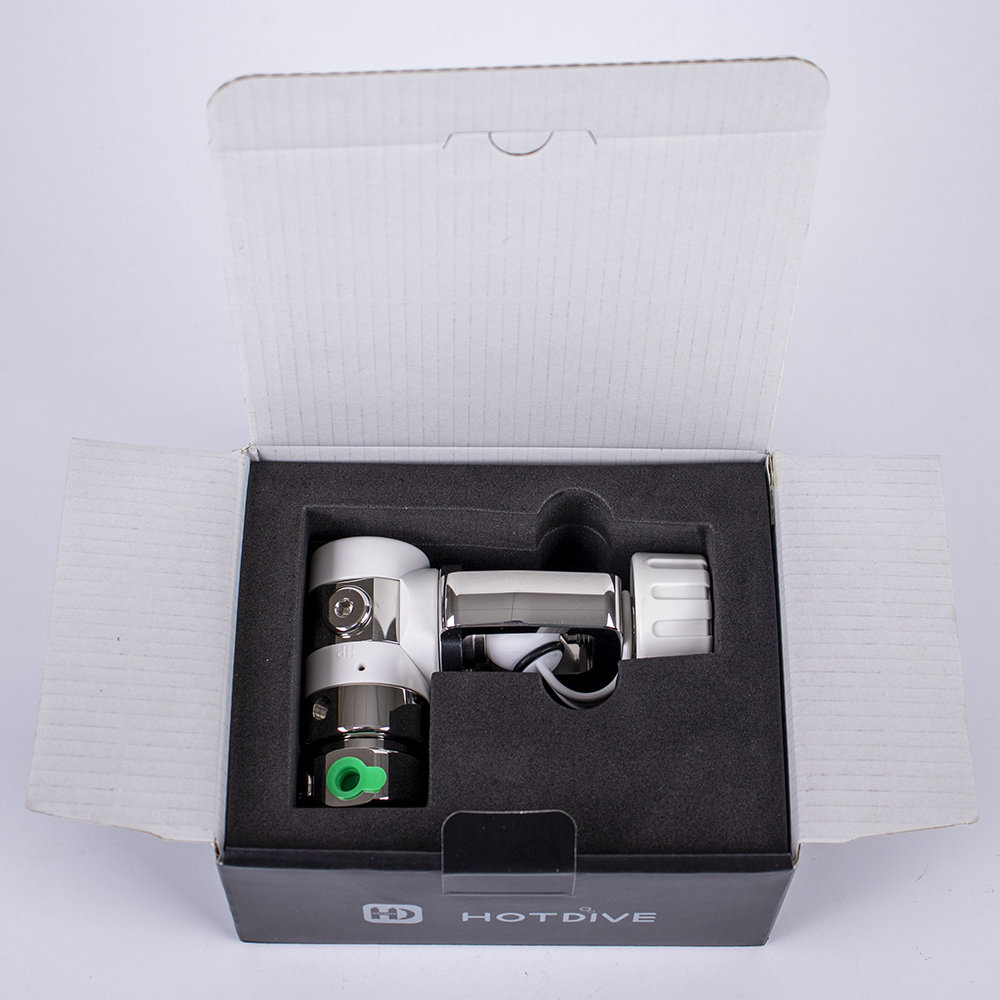 Additional information
| | |
| --- | --- |
| Weight | 0.66 kg |
| Dimensions | 14 × 11.5 × 6 cm |
| Type | Yoke, Din |
| Color | Black, White |